2022 – Reports | SDG 9 – Industry, Innovation and Infrastructure

The SDG 9 measures Isabela State University's investments in transport, irrigation, energy, and information and communications technology infrastructures. High-quality infrastructures have contributed significantly to SDG 8 (growth, productivity, and incomes), as well as to SDG 3 (improving health) and SDG 4 (education). These investments foster innovation and create more opportunities to address SDG 7 (affordable energy), SDG 6 (clean water), and SDG 13 (climate change).
For the year in review, the following are its accomplishments:
9.1 Research on industry, innovation and infrastructure
9.1.1 Industry, innovation and infrastructure: Publications
For 2022, there were five papers published as research outputs of the university on innovation.
9.3 University Spin offs, Year 2022
9.3.1 Number of University Spin offs
Spin-offs are formally defined as legally established entities designed to leverage intellectual property generated within the institution, which are currently operational and well-established. An official set of policies for the formation of spin-off companies have already received approval from the Board of Regents. Oversight and management of these spin-off companies fall under the purview of the ISU Center for Technology Commercialization and Entrepreneurial Development.
As reported in the previous fiscal year, the continuity and success of three specific spin-offs have been maintained. These spin-offs are identified as follows:
1. Clevermatic Farming Equipment Trading
Clevermatic Farming Equipment Trading is owned and managed by Dr. Januel P. Floresca, a faculty researcher at the College of Agriculture, Isabela State University, Echague Campus. The company was duly registered with the Department of Trade and Industry on August 23, 2019. Its business address is situated in St. James Subdivision, Venus Street, Batal, Santiago City.
CFET is guided by its vision to establish itself as a center of excellence in the field of automatic farming equipment, complemented by its mission to develop, promote, and commercialize innovative automatic technologies, systems, and devices designed to address the challenges of climate change adaptation, mitigation, and sustainable agriculture.
Its overarching objective encompasses the production, patenting, and marketing of automatic farming technologies, systems, and devices, such as the Intermittent Mist Propagator, which serves to preserve natural resources, mitigate climate change vulnerabilities, and reduce greenhouse gas (GHG) emissions. CFET further extends its commitment by implementing demonstration farms dedicated to showcasing automatic farming technologies, systems, and devices that contribute to the conservation of natural resources, the reduction of climate change vulnerabilities, and the mitigation of GHG emissions. Moreover, the firm provides expert consultancy services to farmers, Local Government Units (LGUs), and other governmental and private institutions, specifically tailored to support the adoption of automatic farming technologies. These services are geared towards the preservation of natural resources, the enhancement of climate resilience, and the reduction of GHG emissions.
To date, the company, through its intermittent mist propagator, has served farmer-beneficiaries of the local government units of Gonzaga, Cagayan and Maddela, Quirino and Farmers' Association with 174 members at Saguday, Quirino Province.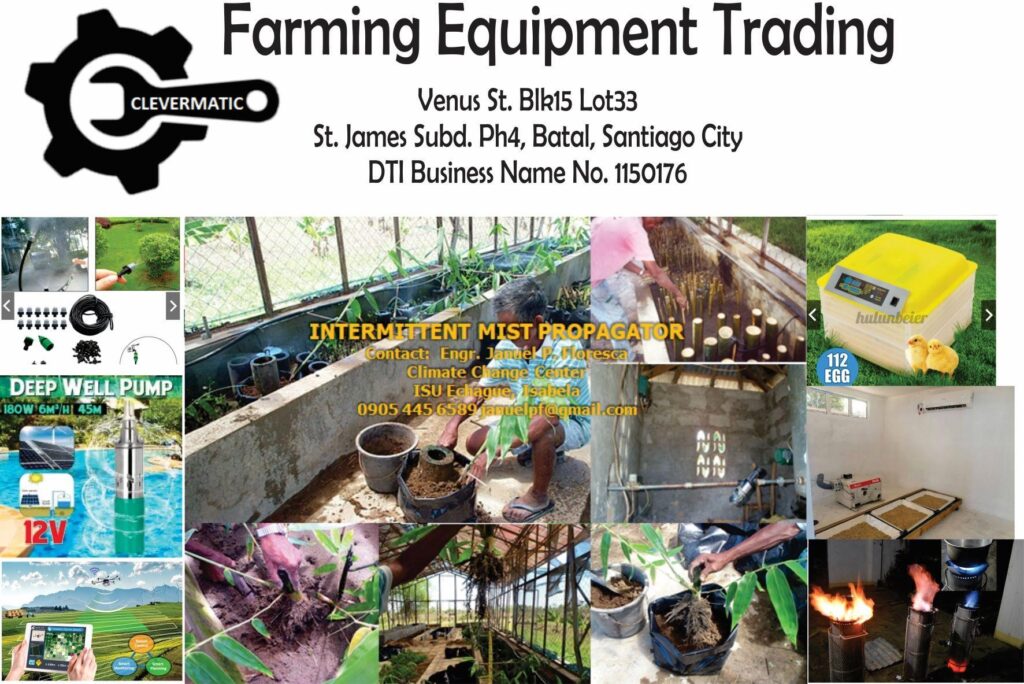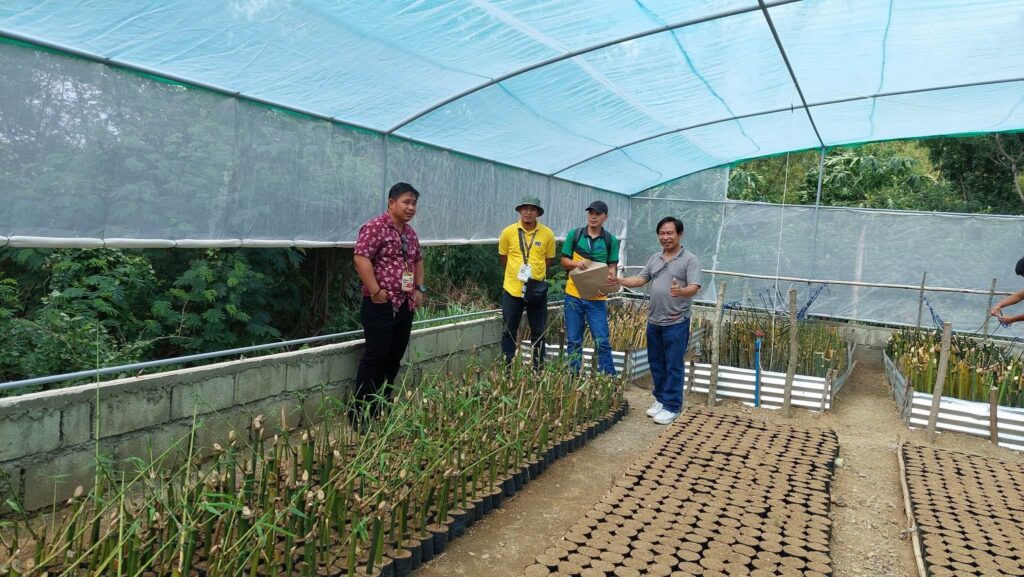 2. JNN Training Consultancy Services
This spin-off company provides consultancy and training services for researchers and Micro, Small, and Medium-size Enterprises (MSMEs) through coaching and mentoring activities on business innovation and provision of standard business services.
The company is owned and managed by Dr. Jonathan N. Nayga, professor and Dean of the College of Agriculture, ISU, Echague, Isabela. Under the supervision of Dr. Nayga is a formidable team which is composed of specialists and expert practitioners in the field, with exceptional academic credentials and experiences, who are skillfully tailoring the needs of the clients. Potential clients include MSMEs, sons and daughters of businessmen, cooperatives, existing companies, government agencies like DOST, DTI, DOLE, CDA, DA, SUCs, and LGUs, and new or start-up businesses. There is no existing private company in the region that offers the kind of services the JNN company offers.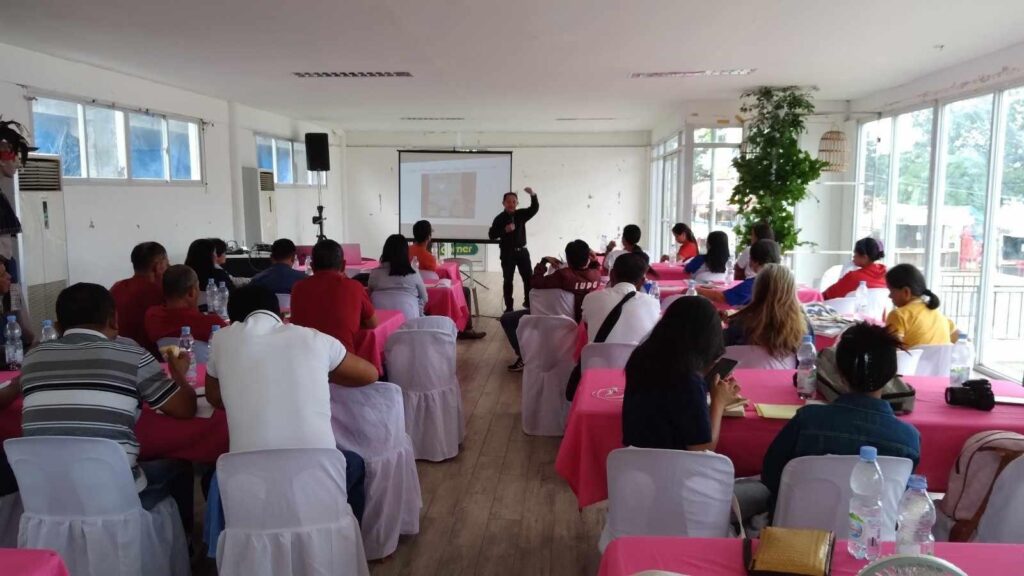 3. Drolly's Holistic Therapy and Training Center
Drolly's Holistic Therapy and Training Center is a spin-off company owned and managed by Dr. Drolly P. Claravall, a faculty member at ISU Ilagan Campus. The center serves the needs of clients suffering from various illnesses that cause bodily pain, requiring proper care and therapy. It also responds to health emergencies, making it a primary concern for authorities and promoting health and wellness for all.
As a sports enthusiast and a pioneer in "blading therapy," Dr. Drolly invented a hand-held massage tool/blade. Using this tool, she participated in the 2021 Gintong Gawad, a National Search for Outstanding and Inspiring Contributions to Women in grassroots and communities, and received the prestigious award "Makabago at Natatanging Produktong Pang-Isports," bestowed by the Philippine Sports. Many testimonies have been collected and featured at https://vimeo.com/870609369, showcasing the efficacy of the blade. Through word of mouth, the use of social media, and other promotional activities, the center gained popularity. Over time, it became an accredited TESDA Training Center for Basic Care Services NC II, with a focus on managing chronic and acute body pain using the Hand-held massage tool. To date, 48 Barangay Health Workers have been trained in this program.