Despite the progress of modern times, there remains a number of cases related to gender stereotypes, discrimination, and on the extreme – violence. Isabela State University, as a community open for the people, pays huge attention to this continuing problem, therefore, placing institutional mechanisms to prevent any unwanted incidents. ISU recognizes the equality of all people as a fundamental aspect of human rights which is the foundation for a livable environment for all.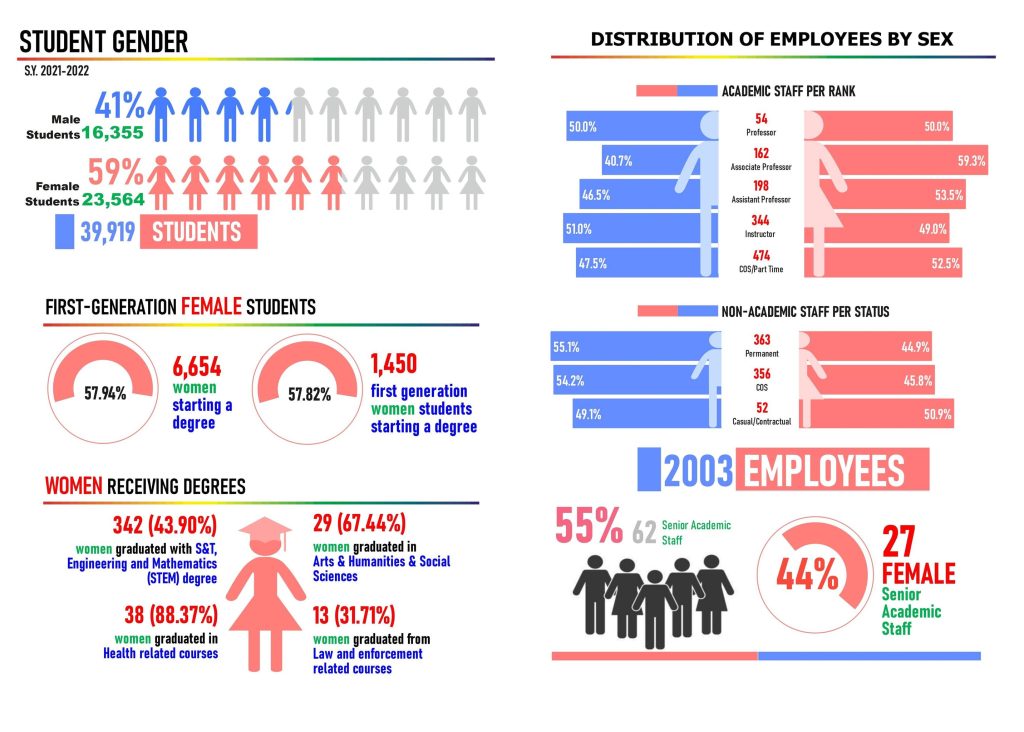 Student Access Measures
At ISU, access to education is very much open to everyone. All determined young and adult minds alike are free to avail it. So much so that everyone is welcome to take their respective academic journey within our learning facilities. In fact, learners and employees' demographic profile at ISU shows that there is a considerable amount of women population, ensuring that women and girls are rightfully exercising their respective rights.
Women's Progress Measures
Not only does the University offer a gender-friendly environment and gender safe space, it also provides support mechanisms to ensure the thriving of their respective engagements.